Web solutions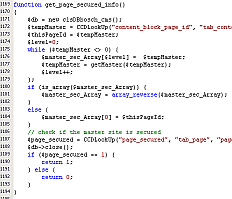 Proven in Web Solutions - PHP
Available online worldwide. Simple to use .
 
Particularly when many people work in different regional locations with one system, the advantages of a web-based application are clearly visible. The perfect complement to your campaign web solutions provide a globally available interface between sales and service . The flexible modular system enables rapid implementation and a variety of extensions.
 
Based on the software development best practices models, methods and tools. We like to line up according to your standards and development guidelines . We are happy to advise you on your software projects in the selection of tools, methods and techniques.
 
Not only the choice of the appropriate tool for you is important for project success, but also their proper handling and use. Thus, we design and develop the modeling and development tools agreed for the respective environment user-friendly application systems. In order to perform these tasks competently and reliably, we cover a broad spectrum represented in the IT market programming languages​​, database systems, system software, operating systems and related middleware products.
---
ETL and ETML processes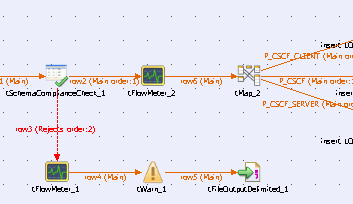 Import and export interfaces must not only be created , more important is the control of the results .

ETL software is used to extract data from heterogeneous and fragmented source systems , and is finally converted and loaded into a target system (eg a data warehouse ).

Extracting the relevant data from different sources
Transformation of the data by means of structural adjustments and cleanup
Loading the data into the data warehouse .

The process must run both efficiently to minimize blocking times in the sources , as well as guarantee the quality of the data, so that they can be kept fully and consistently in the data warehouse , despite possible changes in the sources.

ETML is an extension of ETL . Data is collected from different source systems projects for business intelligence. Through intelligent duplicate detection manual effort is thereby gradually minimized. The consolidated data can then be further processed in the target database.
---
Concepts and Solutions
Automate interfaces and processes
Design, create and maintain ETL / ETML interfaces and processes
Development and successful implementation of Platforms (Information portal, lead portals, CMS)
Develop and automate reporting
Maintain existing software and interfaces
Interface Support and Escalation Management